Romantic Letters. Love Letters In The Sands Of Time. A romantic's dream. Letters from the past. A long ago romance to warm your heart and touch your emotions. You'll yearn to read the next letter, worry this one may be the last. Letters written by an American soldier during World War II to his beloved Louise..
A very special Holiday message. From across the miles and the sands of time.
http://www.romanticletters.com/journey.html
Come Back Regularly To Check For The Latest Letter.
Next Update January 2, 1997
Romance & Love From Long Ago
The Archive. Read the previous letters from Bert To Louise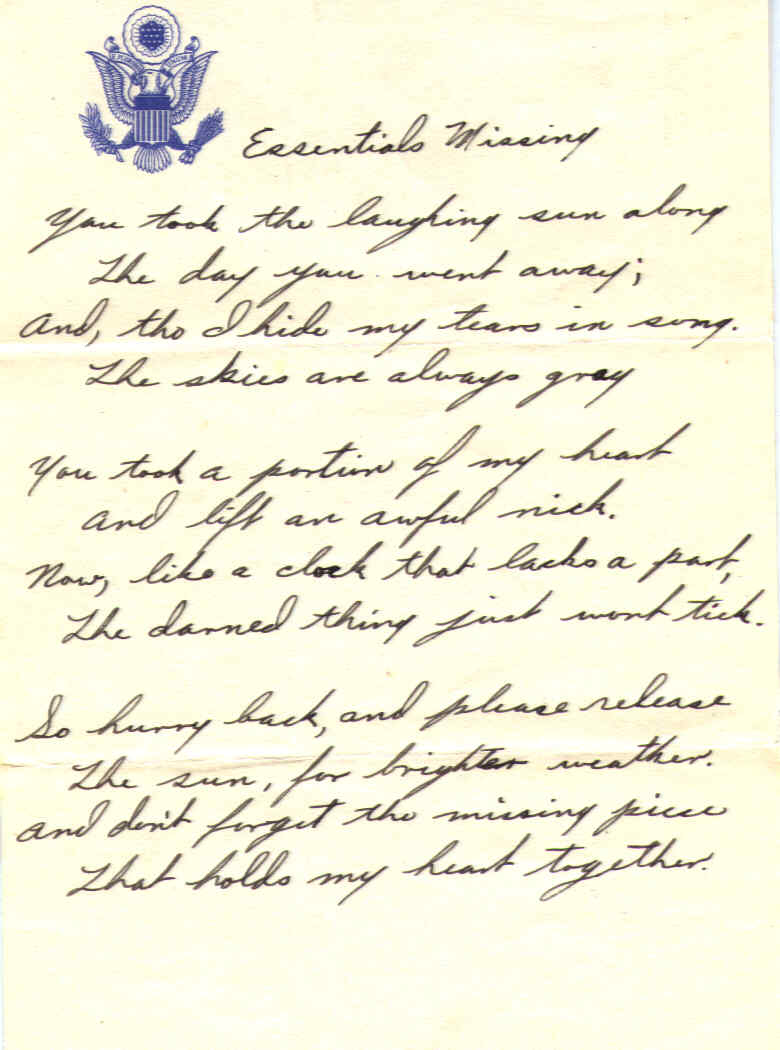 BERT.
Ed Note: The poem's author is unknown. Was it written by Bert or is it a poem he found and felt?
****************************************************************************
Coming Soon! Don't miss,
"Love Letters In The Sands Of Time"
"Babe And Vance"
Over 200 True Love Letters From An American Soldier.
The setting is World War II. The letters are presented daily,
just as they were written. A true experience of Long Distance Romance.
Here are our internal Romantic Links