Romantic Letters. Archive of Romantic poems, letters and thoughts from our readers. Love Letters and more for lovers and romantics and written by you. Submit your poem, letters and romatic thoughts.
Archive Of Your Romantic Poems
Poems -- Letters -- Writtings
If You Wrote It, Submit It. Love And Romance Only
Here Are Our Archives Of Previous Reader Submissions

Poems 1

Poems 2

Poems 3

E-mail: sharon @romanticletters.com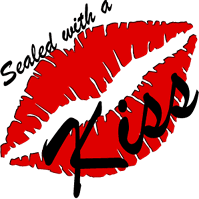 Because Of Copyright Laws We Need Your Permission To Post Anything From You.
You can post to a newsgroup or other forums. We can't post your work unless you say so.
Add a note saying you give us permission to post your submission.
IMPORTANT NOTE! If you find any copyrighted materials on our pages, contact us and we'll
remove it immediately.
P. S.
All writtings on these pages are copyrighted. Copyrights are owned by our submitters. Originators permission has been given to Romantic Letters for non-exclusive use on these pages. You may not use any of this material on your web pages or for other applications, publication or commercial use. All copyright laws apply to this material. Please respect the creative of talent of our writers. Their material is not "found on the net" free for anyone to use.